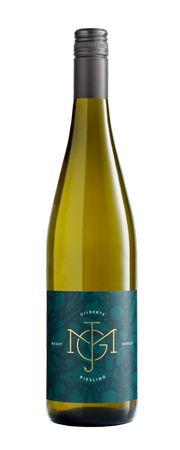 2021 JMG Riesling
Our JMG range of wines were introduced in honour of our founder the late Jim Gilbert. The JMG being his initials and incorporated into the label design were Jim's loves in life!
The JMG Riesling is new to our range. It is a dry style Riesling with lovely lemon citrus flavours. This is a ready to go, easy drinking Riesling.
Pour a glass now, love life and live for the moment.