Wine Cafe
Our wine cafe hours are as follows:
Saturday and Sunday 10am to 5pm.
Bookings essential: Please call 1800 708 110 or email: gilberts@agn.net.au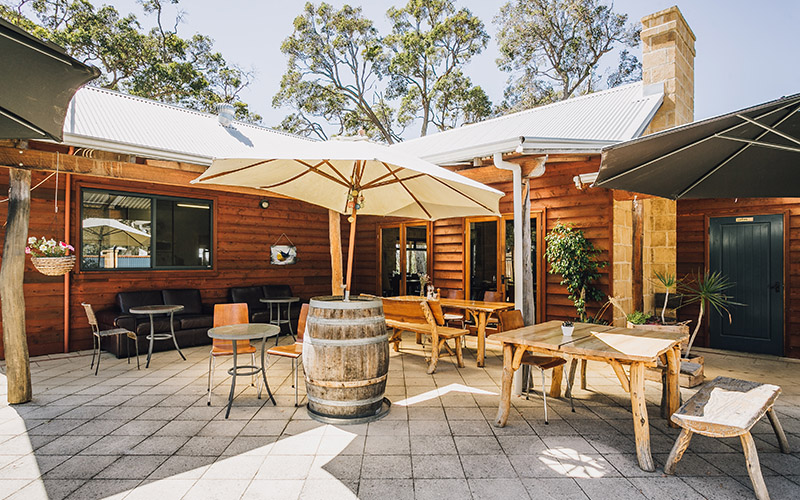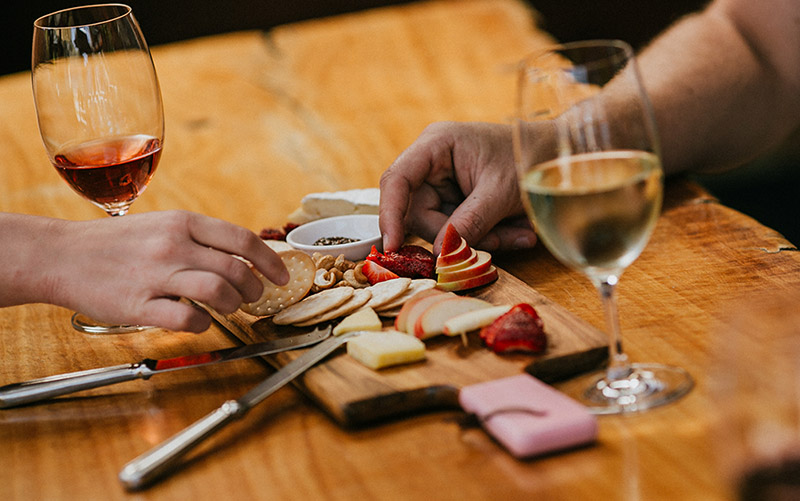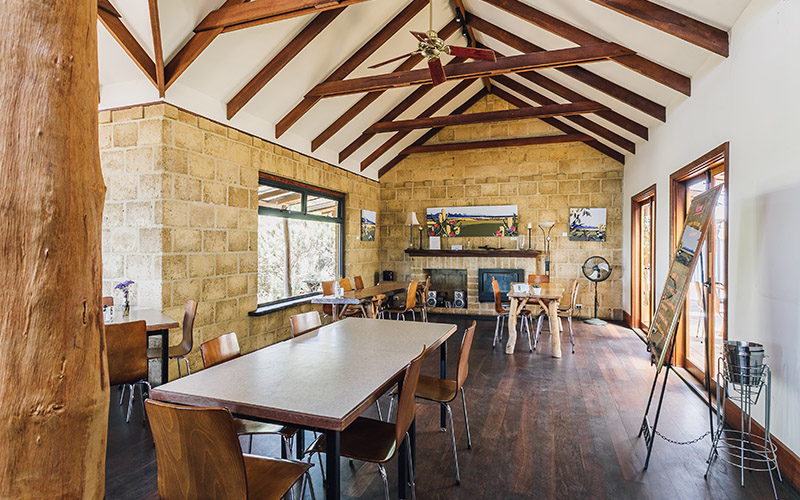 ---
GRAZING AT GILBERTS
Simple food sourced locally wherever possible.
WINE FLIGHTS
Explore our wines. 3 x 50ml Wines of your choice.
$12
3 x 50ml matched wines paired with local cheese
$20
3 x 50ml matched wines paired with hand made local chocolates.
$20
SMALL BITES
Marinated olives w garlic & rosemary bread.
$8.50
Beetroot hummus flat bread g/f
$14.00

Autumn salad plate: Garden Pickings, with roasted vegetables, Porongurup Pure cheese & seeds ( g/f )

+ Mt Barker Chicken

$23.00

$27.00

French fries w garlic aoili.
$9.00
Mini baguette w herbed butter
$4.00
WHAT GROWS TOGETHER GOES TOGETHER
Autumn Tart: two cheeses, pesto & pine nuts + salad
$20
(Suggested wine pairing: Glass Alira (Riesling))
$9
Pickers Platter (Serves 2): A selection of cold meats, Country pork + walnut meatloaf, olives, chutney, hummus, two cheeses, fruit, crackers & crusty bread.
$45
(Suggested wine pairing: Glass 3 Devils Chardonnay)
$9
Poached Mt Barker Chicken & grape salad with a tangy seeded mustard dressing (g/f)
$25
(Suggested wine pairing: Glass Hand Picked Chardonnay )
$10
Mount Barker Chicken coconut curry w jasmin rice. (g/f)
$27
(Suggest wine pairing: Glass Est Hand Picked Chardonnay)
$9
LITTLE ONES GRAZING
Chicken nuggets and salad
$12
Mini muffin pizza (2)
$10
DESSERTS
We do a selection of deserts for morning tea, afternoon tea or after your lunch. Please enquire if wanting to find out more.
COFFEE
We source locally using Naked Coffee Beans. Barista coffees are available to have in our wine cafe or for takeaway.
You know you want to
Sign Up For Our Newsletter
Keep up to date on the latest wine releases, events, and promotions and get 10% off your next order.